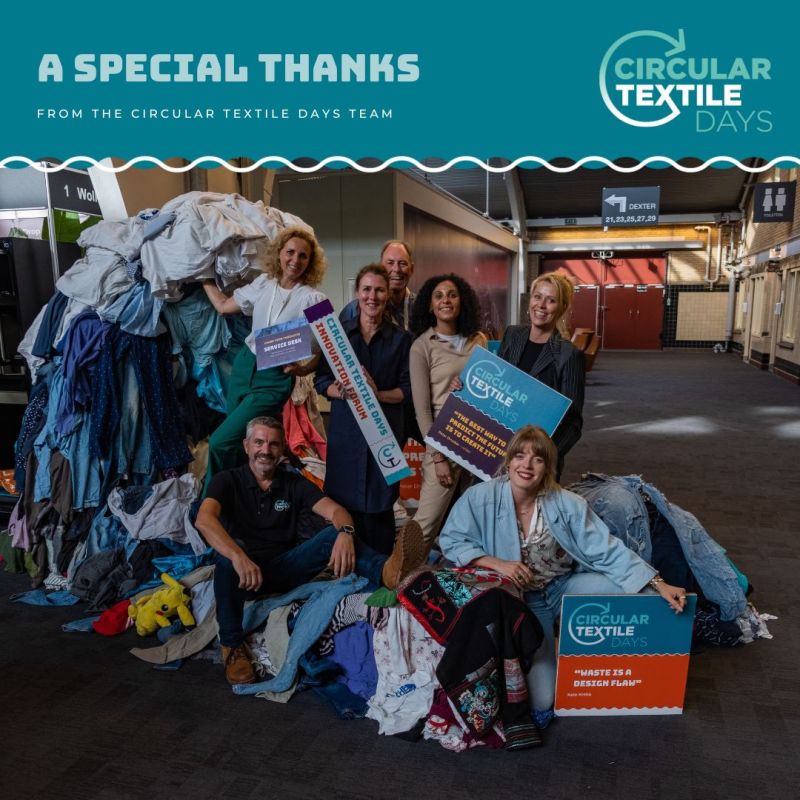 We, the Circular Textile Days team, sincerely thank all our exhibitors, visitors, partners and facility providers. You all made the event into a great succes. We enjoyed your enthusiasm and hope that the event has given you the insights, knowledge, new business partners and opportunities to build and maintain a 'future proof' way of recycling, reusing and repairing textiles. Alone we can't, but together we can!
We love to see you at the next Circular Textile Days in 2023.
We keep you informed.
Kindest,
The Circular Textile Days team
Chris Koeleman, Petra de Vries, Irene Lemmens Pieter van Kessel, Anne-Marie van Hoof, Maxime Ormskirk en Rachel de Gooijer.